We Care About Your Health!
We are following cleanliness and safety guidelines published by public health authorities and the ministry of tourism.
Far far away, behind the word mountains, far from the countries Vokalia and texts
Social distance rule is given importance and implemented in all facility areas. We care about you!
Our staff has proper training advised by local authorities for your health and safety.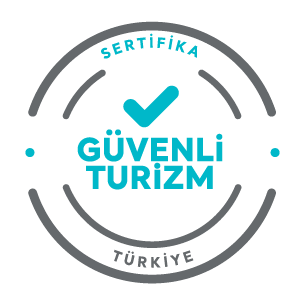 SAFE TOURISM CERTIFICATE
Our hotel has entitled to receive a Safe Tourism Certificate suggested by the Ministry of Culture and Tourism. Your health and safety is our priority.